Tonix Pharmaceuticals Holding Corp. (OTCBB: TNXP) ("TONIX" or the "Company") is a specialty pharmaceutical company that develops therapies for managing disorders of the central nervous system (CNS). The Company completed a pharmacokinetic (PK) study of the first formulation of its leading drug, TNX-102, for the treatment of fibromyalgia syndrome (FM).
The study results support the possibility of the further development of TNX-102 as a product that has the potential to deliver benefits similar to those observed in fibromyalgia patients treated with very low dose cyclobenzaprine in the Company's dose-escalating Phase 2a study.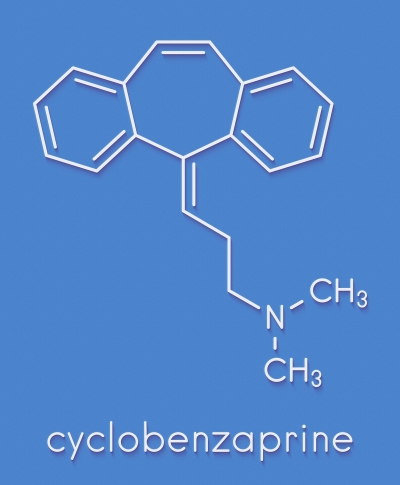 TONIX is working on new formulations of cyclobenzaprine that are formulated for bedtime use. The Company is investigating various technologies to improve the intake of cyclobenzaprine.
The technology applied in this study includes a mixture of cyclobenzaprine and lipids that the Company procured from Lipocine, Inc. and is designated TNX-102 2.4 mg promicellar gelatin capsules or gel caps.
The PK study was carried out on healthy subjects in Canada under a U.S. Investigational New Drug Application, or IND, and a Canadian Clinical Trial Application, or CTA.
This randomized cross-over study assessed the blood levels of cyclobenzaprine in approximately 30 healthy adult volunteers after ingesting either a TNX-102 2.4 mg promicellar gelcap or a marketed, generic version of Flexeril® 5 mg immediate-release cyclobenzaprine.
Circulating blood levels of cyclobenzaprine after oral ingestion of the TNX-102 2.4 mg promicellar gelcap in a fed or fasting state were determined and compared to the blood levels resulting from oral administration of the currently marketed 5 mg immediate-release tablet ("tablet") in a fasting state.
The clinical portion of this study was concluded at the end of 2011, and analyses of the data were done during the first quarter of 2012.
Both TNX-102 2.4 mg promicellar gelcaps and the cyclobenzaprine 5 mg immediate-release tablet were well-tolerated in this PK study. There were no severe and/or unexpected adverse events, consistent with TONIX's expectations and the marketing experience with cyclobenzaprine, a widely used treatment for muscle spasm.
The new formulation preserved fundamental properties of the tablet, including the rate of absorption and elimination of cyclobenzaprine. Intake was measured by the time to peak plasma concentration or Tmax, and the half-life or T½ measured removal.
The finding that the TNX-102 2.4 mg promicellar gelcap formulation did not change the Tmax or the T½ of cyclobenzaprine delivered by the 5 mg immediate-release tablets suggests that the new formulation will maintain clinical effects of immediate-release cyclobenzaprine such as the beneficial effects on FM patients observed in our dose-escalating Phase 2a study.
Upon comparisons with the generic cyclobenzaprine 5 mg immediate-release tablet administered under fasting conditions, the TNX-102 2.4 mg promicellar gelcap has a lower rate and extent of absorption, as measured by the "area under the curve" or "AUC" of the time and concentration data and also by the maximum concentration (Cmax).
The finding demonstrates that TNX-102 2.4 mg promicellar gelcap is differentiated and not bioequivalent to generic cyclobenzaprine 5 mg immediate-release tablet. It also suggests that a commercial product based on the new formulation would be protected from substitution by pharmacists with generic cyclobenzaprine.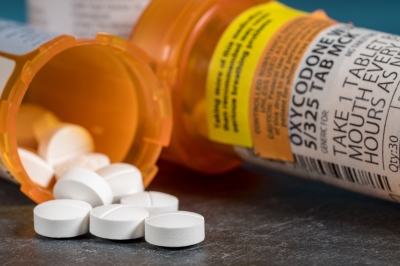 No food effect was observed in the comparison of TNX-102 2.4 mg promicellar gelcaps between fasting and fed states, indicating that this formulation provides dosing precision.
TONIX plans to carry out at least one more pharmacokinetic study before selecting a final formulation for clinical development that will be tested on FM patients.
TONIX is on track to initiate a pivotal efficacy study with the final formulation of TNX-102 in the first quarter of 2013.
Seth Lederman, M.D., Chairman, and President of TONIX, said that the study results are an excellent launch pad from which they could further address Fibromyalgia and other CNS disorders.
He also stated that TNX-102 technology improves sleep quality in Fibromyalgia patients and possibly with other patients with chronic pain syndromes, too, albeit while trying to be safer and more effective than other existing medications.
Get Started Today
United Recovery Project offers you a conducive and luxurious environment to smoothen you recovery process and make it as comfortable for you as possible. United Recovery Project's programs from detox, intensive outpatient treatment, sober living and aftercare services are all centered on the patients needs to ensure lasting recovery. Contact United Recovery Project and let's get you started.