Recovery from drug and alcohol addiction takes time and a whole-body focus. Addiction impacts every system in the body, so healing needs to take place on many physical, emotional, and spiritual levels. We offer an array of holistic detox services. This is a location where you can heal fully and start on the path of recovery with confidence. Our drug and alcohol detox prepares you for a future that's healthy and bright. At United Recovery Project, we're confident you can see the improvement you desire.
What Is a Holistic Drug Detox Center?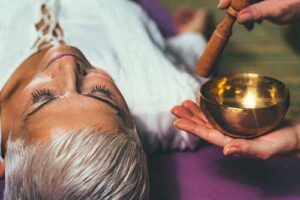 A holistic detox center aims to provide the best level of healing and recovery for the body during the detoxification process. Detox itself is a natural process without any real way to speed it up. We find that when people have access to fitness, spirituality, nutrition coaching, the detox process is much smoother. While there are medications to treat symptoms, that's not always what people want. In our treatment center, you'll gain help with:
Cravings
Muscle and bone pain
Anxiety
Irritability
Insomnia
Tremors
We work with you to support your body and brain to help stop the onset of uncomfortable withdrawal symptoms. Healing from substance use disorder doesn't happen overnight, but it does happen.
Holistic Support During Detoxification
Our holistic detox center offers people a chance to detox in a luxury setting with access to medical treatment if needed. Evidence has shown that those who have had access to detox followed by a minimum of a 30-day treatment program have had a much higher success rate when it comes to achieving long-lasting recovery. This is why we believe the best course of treatment begins with Detox and is followed by residential treatment and maintained with the tools acquired through our program. Staying active in your recovery and in an after-care program are also crucial aspects. During detox, your body works to remove the toxins from these substances safely and chemically rebalance itself. That is the first step.
From there, it's also beneficial for most people to seek out ongoing treatment. Addiction treatment does not just mean detoxing but also through therapy to gain the confidence and skills needed to support full recovery. Addiction treatment within our luxury drug treatment program creates many opportunities for healing, including through addiction therapy programs such as:
Cognitive-behavioral therapy
Equine therapy
Art therapy programs
Music therapy programs
Nature therapy programs
The care we offer is a combination of evidence-based therapies, including cognitive-behavioral therapy and holistic treatment. Art and music therapy, for example, can help with the healing process, provide a way to open up and create a new way type of expression. It is this type of combination of care that enables our team to meet all of your goals.
Why should you choose a holistic detox center? In traditional detox programs, you'll gain ample support to simply stopping the use of alcohol and drugs. You will feel better by doing that. However, addiction creates damage within the body, both physically and mentally. During dual diagnosis treatment, we help people who are working through addiction and mental health concerns. We can also help you to manage whatever trauma or life circumstances may have put you on the path towards using drugs and alcohol. Learning to feel functional without addicted chemicals starts in detox.
What to Expect in a Holistic Drug Detox Center
United Recovery Project is proud to be there to support you on your wellness journey. We do this by providing you with insight and support, innovative therapies, and the medical care you need. As a medical detox center, we have professionals available to help with medical needs should they occur, especially during the detox process.
A holistic detox center enables full healing. It creates an opportunity for you to start working on rebuilding your life, improving your health, and creating a new way forward that does not rely on drugs or alcohol.
Start Treatment at United Recovery Project Today
As a comprehensive, holistic substance abuse treatment center, United Recovery Project is here to support your recovery by focusing on the whole body and person. Our team of dedicated, experienced professionals can provide you with exceptional support starting right away. Learn more about our services and programs when you call 954.429.5026 or connect with us now online.
Holistic Drug Detox Programs
Florida, New York, New Jersey, Pennsylvania, Ohio, Georgia, Massachusetts, Minnesota, Illinois, Tennessee, Oklahoma, Louisiana, Maine, California, Nevada, Colorado.