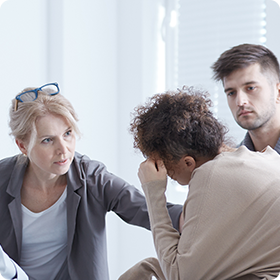 DRUG & ALCOHOL
REHAB PROGRAM
PARTIAL-DAY
PROGRAM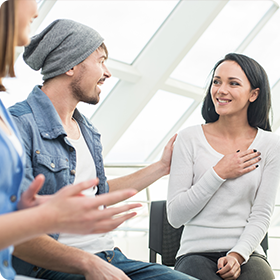 SOBER LIVING
HOMES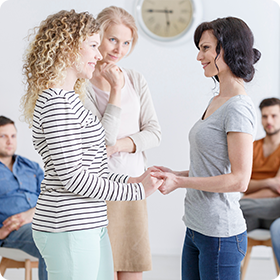 URP ALUMNI
PROGRAM
OUR FULLY ACCREDITED DRUG AND ALCOHOL DETOX
The Substance Abuse and Mental Health Services Administration estimates that over 23 million Americans, at least 12-years old or older, need treatment for alcohol abuse and drug addiction. This is about 9% of the total population of American teenagers and adults. Only about 11% of those who desperately need treatment receive the care that they need in a specialized facility. The National Institute of Drug Abuse estimates that the cost to the USA for crimes, healthcare, and lost work efforts caused by drug abuse is about $740 billion each year.
The opioid addiction problem in America has now reached such epidemic proportions that the President of the United States set up a special group to investigate the issues and is considering declaring this problem a national emergency. CNN reported in June 2017 that opioid addictions increased by almost 500% during the past seven years. This crisis is now affecting millions of Americans.
WHY IS DETOX NECESSARY WHEN TREATING ADDICTION?
A period of detox, which usually lasts five to seven days, is necessary due to the life-threatening risks of drug and alcohol withdrawal. In order to begin a successful treatment episode, the body and mind must be detoxed from the toxins that have built up by excessive use of alcohol and drugs. Once the body has been medically cleared from drug and alcohol physical dependence, the process of dealing with the mental obsession can begin. A detox protocol, which is medically supervised, helps a person overcome the physical dependency and get through the uncomfortable and potentially dangerous withdrawal symptoms with a bit of relief.
WHY IS DETOX NECESSARY WHEN TREATING ADDICTION?
A person going through detox without medical supervision can experience severe withdrawal symptoms. These symptoms can be life-threatening depending on the type and amount of drugs and alcohol being used.
Typical withdrawal symptoms when detoxing from drugs or alcohol include:
Anxiety
Irritability
Headaches
Sleep pattern disturbances (nightmares and insomnia)
Fatigue
Tremors
Nausea
Vomiting
Diarrhea
Delirium Tremors ("the shakes")
Seizures
There are medications that can help reduce these withdrawal symptoms and allow the patient to detox comfortably. Most people can expect to be in detox anywhere from 5-7 days, with some requiring a longer stay up to 14 days.
This is why it is very important to work with a detox program that provides medical supervision to help minimize the risk of substance abuse withdrawals. United Recovery Project employs highly trained doctors and nurses to ensure our patients are properly treated without being overmedicated.
Get Started & Contact Us Today About Our Florida Detox Center
Our treatment methods help with all the necessary facets of healing to get on the path to recovery that includes the physical needs and the neurological effects along with the related mental, emotional, and spiritual issues. We are available online for live chat, by email at Admissions@UnitedRecoveryProject.com, or by telephone at 1-855-463-1789.
Request A Callback 24/7, A Caring treatment Consultant Is Standing By.