The EMSAM patch is an exceptional Monoamine Oxidase Inhibitor (MAOI) and the only antidepressant that utilizes a transdermal delivery system. This was embraced by clinicians who hoped that EMSAM would be better tolerated than oral MAOIs and non-MAOI antidepressants, as well as being useful for treatment in a broad spectrum of depressed patients, including atypical refractory depression and bipolar depression. Unfortunately, the medical use of EMSAM has been underutilized, and its potential use ignored.

This article proposes that fear of possible side effects, especially the "cheese reaction" and serotonin syndrome, are some of the main contributors to underutilization by clinicians. These risks have been exaggerated significantly, with the 6 mg/day dose not even wanting a special diet. Other contributing factors that lead to underutilization are reviewed, including the following:
The lack of studies addressing many critical clinical puzzles
Short data analyses
Not evaluating the effect of EMSAM on comorbid psychiatric conditions, particularly anxiety disorders
Lack of antidepressant comparators versus EMSAM
No dose-response relationship examined
Various depressive subtypes and conditions are unexplored, e.g., bipolar depression and refractory depression
Inadequate insurance coverage for an expensive medication
Minimal marketing efforts and postmarketing studies
On the other hand, many potential benefits of EMSAM are not listed enough in the literature and by pharmaceutical companies, which might increase clinical interest and use of antidepressants.
Examples of the advantages of EMSAM include;
avoidance of swallowing problems, as can be seen with oral antidepressants
minimal side effects, probably due to a favorable pharmacokinetic profile
minimal evidence of suicidal behavior, possibly relating to the transdermal route of treatment
low rates of inducing hypomanic/manic episodes
significant efficacy in "anxious depression" and atypical depression
Recent efforts in carrying out some post hoc analyses and presentations on EMSAM may stimulate further clinical interest and use of this antidepressant.
id="The-Reluctance-in-Prescribing-MAOIs" class="custom-margin-padding" style="margin-bottom: 2%;"
As part of understanding the place and use of EMSAM in psychiatry, one must comprehend the general use of MAOIs in psychiatry. There is excellent reluctance amongst clinicians in prescribing MAOIs. In two surveys given anonymously, 75%–83% of practicing psychiatrists prescribed MAOIs occasionally or not at all. This under-use seems to be worsening over time, with 25% of psychiatrists reporting the regular use of MAOIs in a 1990 study versus 2% in a 1999 survey. Interestingly, about 39% of psychiatrists had not prescribed an MAOI in the prior three years. A recently published article assessing antidepressant usage in the elderly found that irreversible MAOIs were seldom prescribed. The review tracked a decade of new prescriptions of irreversible MAOIs from 1997- 2007 and found that usage was steadily declining from 3.1/100,000 in 1997 to 1.4/100,000 ten years later. The decreasing and limited usage of MAOIs is highlighted by the group's conclusion that, of those elderly that were treated with antidepressants, less than 0.2% were treated with MAOIs.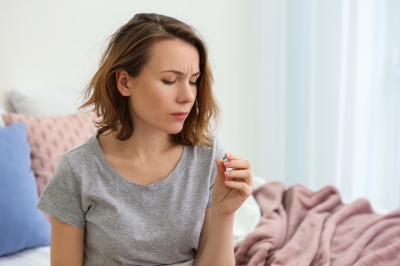 The surprising limited usage of MAOIs is particularly striking since the American Psychiatric Association, the British Association of Psychopharmacology and the Canadian Network for Mood and Anxiety Treatments guidelines have recommended MAOIs as a second- or third-line option for the medication of refractory depression, bipolar depression, and atypical depression.
Regarding the usage of transdermal EMSAM, an up-to-date release discovered that after 1-year post-FDA approval, 30% of MAOI prescriptions for depression were for EMSAM. But most disappointingly, only 0.1% of antidepressant drugs were for EMSAM. Thus, the marketing of EMSAM was thriving, as it was one of the most prevalent MAOIs prescribed; however, it was seldom prescribed among antidepressants. Thus, at this point, MAOIs are rarely utilized in the therapy of depression. Nevertheless, why would there be a hesitancy in prescribing EMSAM, a new MAOI with apparent significant safety over previous oral MAOIs?
What follows is a discussion of factors that may have likely contributed to the underutilization of EMSAM. Of course, these suggestions are speculative, based on a literature review and years of supervising and teaching psychiatric fellows, residents, and attending physicians. Sadly, there has not been a survey focusing on the hesitance of the application of EMSAM by psychiatrists.