The active component in Evekeo is amphetamine sulfate. It is a white, crystalline substance and a sympathomimetic amine of the amphetamine group.
The CNS stimulant is a prescription drug and is considered a controlled substance. It can lead to addiction and has many side effects.

Evekeo helps individuals with ADHD, excess weight, and narcolepsy, but the specific dynamics of its action are unclear.
Evekeo is available as an oral tablet that is only available under this very brand-name.
Evekeo helps in:
Narcolepsy: It keeps individuals awake.
ADHD: It heightens attention and reduces impulsiveness.
Overweight and Obesity: It can help accomplish short-term weight loss.
Common side effects
Individuals can experience several side effects when using Evekeo.
These include:
Trouble sleeping
Stomach upsets, including diarrhea or constipation and vomiting
Headache
Dizziness
Nervousness
Unpleasant taste in the mouth and dry mouth
Decreased appetite and weight loss
Sexual dysfunction
Itching
Mood swings
Serious side effects
Some more severe side effects can develop.
If the person who uses Evekeo experiences any of the following, they should call their doctor immediately.
However, if the symptoms become life-threatening or if there happens to be a medical emergency, don't hesitate to call 9-1-1
Heart and Cardiovascular Problems
These can culminate in sudden death. They include increased blood pressure, heart attack, and stroke.
Cardiovascular problems may lead to the following symptoms:
toes and fingers feeling numb, cold, or painful
toes and fingers changing color from pale to blue, to red
unexplained wounds on the fingers or toes
They may also cause these severe symptoms, which signal a medical emergency and require urgent help:
slurred speech
weakness in one side or part of the body
pain in the left arm, jaw, chest, or between the shoulders
Call 9-1-1 if any of these happen.
Mental Health Problems
Any worsening of symptoms, including newly occurring disturbing thoughts, should be reported to the doctor.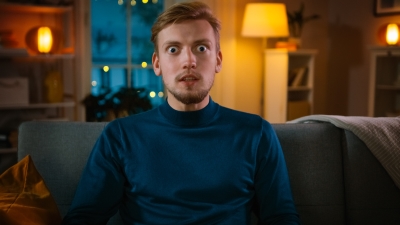 These may include:
new behaviors or a worsening of peculiar behaviors and thought problems
new or worsening signs of bipolar disorder
new or worsening hostile or aggressive behavior
If a person is in danger of harm, or if their life might be at risk, it is essential to seek help at once.
Sometimes, new psychotic symptoms may manifest in children and teenagers with psychiatric issues.
These include:
seeing things that are not real
hearing voices
believing things that are not true
new signs of being overexcited
being suspicious
Mild side effects may fade away within a few days or about two weeks. Talk to your doctor or pharmacist if they are more severe or do not go away.
Risks
Other risks include:
clouding of judgment
delayed growth in children
Evekeo does not lead to drowsiness, but it can compromise judgment. For this reason, extra care should be taken when operating heavy machinery, driving, and handling similar tasks.
Interactions
Before using Evekeo, it is essential to discuss any other existing medications and supplements with the doctor.
This is because Evekeo can interact with other medications, herbs, or vitamins. An interaction may involve an increase or a decrease in the action of one or more drugs, or a different and unexpected effect.
Resources and References: