United Recovery Project Alumni Program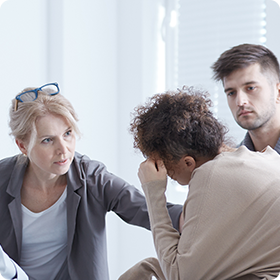 DRUG & ALCOHOL
REHAB PROGRAM
PARTIAL-DAY
PROGRAM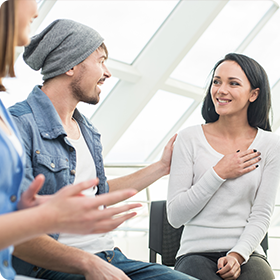 SOBER LIVING
HOMES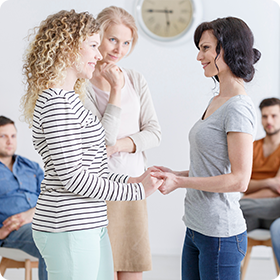 Drug & Alcohol
Detox
Drug and alcohol addiction is not only very damaging to the addict, but it's also detrimental to the person's loved ones.  These addictions eventually destroy every area of the person's life. His/her brain cells become damaged. The physical health starts to deteriorate in various ways with the liver, blood sugar, and so forth. Alcohol and drug abuse also negatively affects the mental health. Nevertheless, there are wonderful drug rehab programs with successful addiction recovery rates. They have worked well from monitored detoxification to drug rehab alumni programs.
With top-quality addiction recovery programs, the patient's holistic health is dealt with. Also, their loved ones are also assisted therapeutically and educationally to restore their relationships with their loved ones who are recovering addicts and to support these patients. Also, drug rehab alumni programs are one of the best ways for recovering addicts to remain in sobriety.
WHAT EXACTLY IS AN ALUMNI PROGRAM FOR A DRUG REHAB CENTER?
A period of detox, which usually lasts five to seven days, is necessary due to the life-threatening risks of drug and alcohol withdrawal. In order to begin a successful treatment episode, the body and mind must be detoxed from the toxins that have built up by excessive use of alcohol and drugs. Once the body has been medically cleared from drug and alcohol physical dependence, the process of dealing with the mental obsession can begin. A detox protocol, which is medically supervised, helps a person overcome the physical dependency and get through the uncomfortable and potentially dangerous withdrawal symptoms with a bit of relief.
HOW OUR FLORIDA DRUG REHAB ALUMNI PROGRAM KEEPS YOU CONNECTED
The alumni program at URP helps recovering addicts stay connected to the recovery community in various ways:
Graduates will be involved in national events to meet and share their stories with each other.
These programs assist graduates in finding important recovery resources and local support groups.
Graduates could also be supportive and provide encouragement to former grads who may have struggled with recovery.
Facebook Live videos on private group chats, so those who are not in the South Florida area can still join the monthly alumni meetings.
Lastly, alumni programs reinforce the importance of remaining in touch with treatment staff throughout the recovery journey.
THE UNITED RECOVERY PROJECT ALUMNI PROGRAM
United Recovery Project, is a drug and alcohol rehab program based in Hollywood, FL. We have a proud record of patients recovery and remaining in recovery with our alumni program. Clients can participate in monthly alumni meetings, special events, the alumni newsletter and stay connected with the URP Alum Facebook page.
Request A Callback 24/7, A Caring treatment Consultant Is Standing By.