Congratulations. Your loved one is finally seeking help for their addiction to drugs or alcohol. This has no doubt been a long road, so you can breathe a sigh of relief.
Seeking help for an addiction is an important first step on the road to recovery. While millions of Americans struggle with substance abuse problems, data from the National Survey on Drug Use and Mental Health indicates that addiction is becoming mainstream, and sadly ignoring addiction is nearly as common. In 2012, 8.5 percent of the U.S. population was found to suffer from substance abuse or addiction, while only 2.5 million of those people sought treatment.
On the plus side, addiction is considered a highly treatable disease, according to the National Institute of Drug Abuse (NIDA). Recovery is attainable and about 10 percent of all Americans consider themselves in recovery from drug or alcohol abuse.
That said, it's important to keep in mind that this journey is far from over. Breaking the cycle of substance abuse is only the beginning. Staying sober requires dedication and commitment.
How to help a recovering addict
After an addict completes rehab, here are some of the hurdles they must conquer to complete the recovery process:
Deal with problems without using drugs or alcohol
Recognize his or her own boundaries
They must be able to be completely honest with at least one person
Re-learn to restore physical and emotional energy
Sobriety is a lifelong commitment that is much easier with the help of family and close friends. While as a friend or family member of an addict you're not responsible for anyone else's choices, there are several steps you can take to set your loved one up for success.
You're probably wondering how to support an addict in recovery, so here are some tips on how to help someone stay sober.
Let go of judgment. Many recovering addicts feel as though they are being judged by their family and friends. To be sensitive to this need, praise their decision to stay sober, refraining from criticism and negativity as much as possible, while expressing your love for him or her.
Create a safe space. Family and friends can help a recovering addict protect their sobriety by fostering a drug-free environment. Also, encourage him/her to avoid places that may make him/her tempted to relapse. One of the biggest indicators of whether a recovering addict will be successful is whether they are in a drug-free environment after completing treatment.
Listen. Honesty and transparency are critical in maintaining sobriety, so make yourself available to listen, and sympathize with their victories and battles.
Demonstrate healthy habits. Exercising or cooking at home set a good example while providing drug-free activities for recovering addicts to do with their families.
Be patient. Recovery is a long, arduous process. Often, recovering addicts make mistakes along the way, so it's important that they understand that you're a support system for them if they mess up while on the path to sobriety.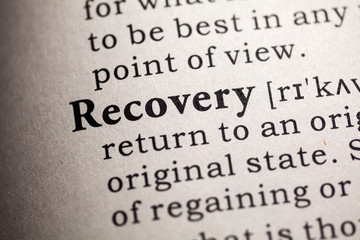 How to help someone stay sober
At United Recovery Project, we help you to recover from addiction easily with the support of family and friends. It may help to suggest a support group for the person, to interact with other recovering addicts and receive encouragement. There are also support groups for family and friends to receive the resources they need.
For more information, please visit our resources section. If you or a loved one is battling substance abuse or addiction, please contact us, today.
References & Resources