Atomoxetine is a drug used to treat attention deficit hyperactivity disorder. This drug helps calm the brain, allowing users to enjoy better concentration and focus. While Atomoxetine does not carry with it a huge risk of addiction, like any drug, the possibility of misuse and addiction does exist. Learn more about this drug below and how it works.
What is Atomoxetine?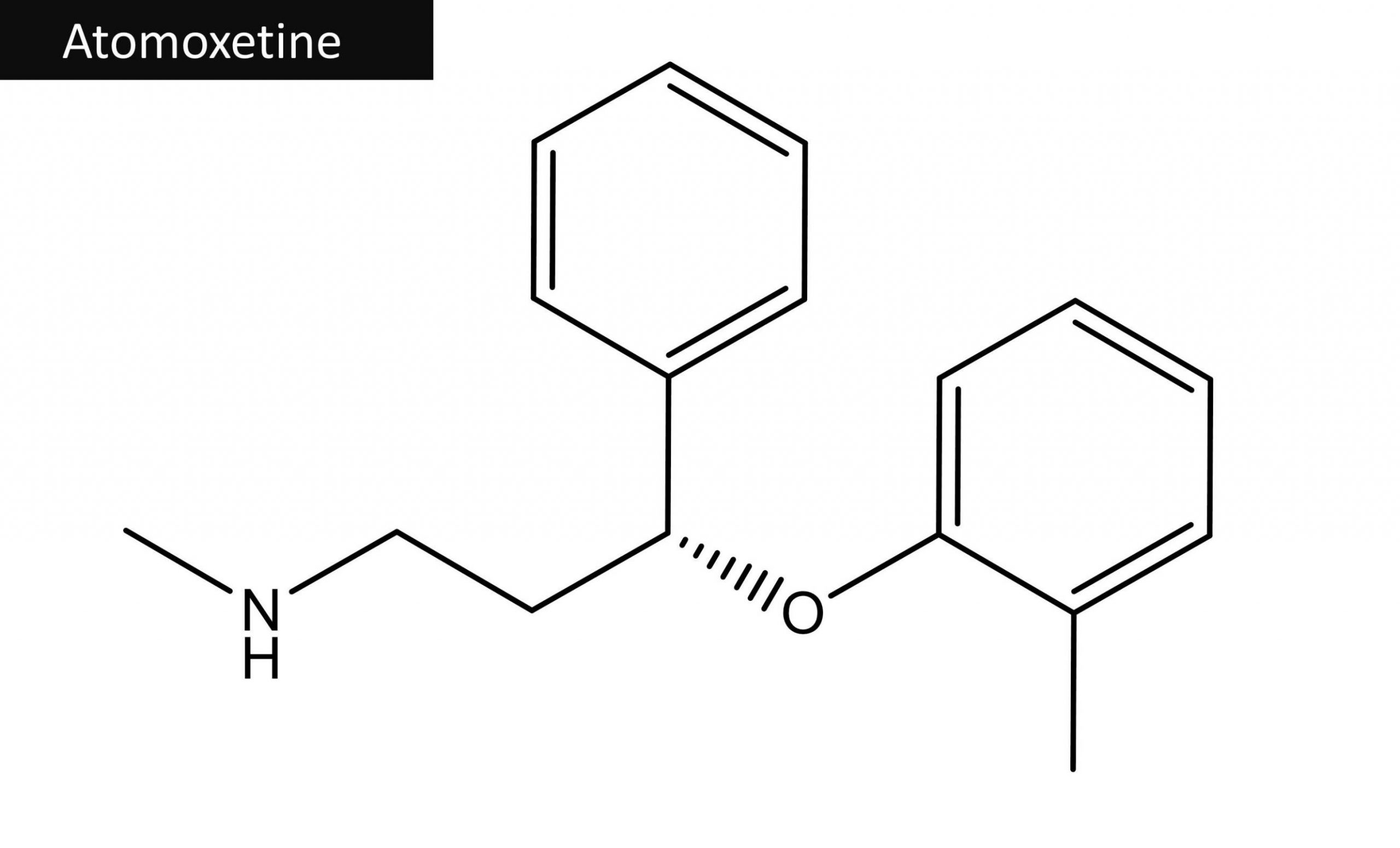 Atomoxetine is also known as Strattera, and as mentioned above, it's a common treatment for ADHD. Atomoxetine works by changing the way the body processes and responds to the chemical norepinephrine.
Because this chemical is the one that sets the body on edge for action, blocking it or reducing its absorption can allow those who are taking Atomoxetine to increase their attention span and decrease impulsive behaviors.
However, patients with a prescription for this drug should only take it exactly as told by their doctor so that they do not fall into patterns of drug abuse.
Atomoxetine vs. Adderall for Treating ADHD
Millions of children in the United States are living with the diagnosis of ADHD and need treatment. Another common drug used to treat attention deficit hyperactivity disorder is Adderall. So, what is the difference between Strattera (Atomoxetine) and Adderall? The main difference between these two medications is that Adderall is a stimulant, while Atomoxetine is a norepinephrine reuptake inhibitor.
While Adderall is generally one of the first options for treating ADHD, many doctors use Atomoxetine as well. It all depends on the person, their doctor, and their treatment protocol as far as which is better.
Both have been highly successful. However, regardless of which drug is used, patients must take care not to abuse it, as this can lead to addiction.
Get Started Today
If you're struggling with Atomoxetine addiction, it may seem hopeless. Luckily many rehab options are available to help you get on the road to recovery. At United Recovery Project our therapists and counselors utilize various treatment modalities to provide clients with the tools they need to achieve long-term sobriety. Contact Us today to speak with a specialist.
Sources and References