Drug and alcohol addiction creates turmoil and confusion for many people. Some struggle with mental health disorders like depression and anxiety as well. In all cases, having access to a psychotherapy program may be critical to helping a person to build a strong and healthy future. That is why it is a part of the addiction therapy programs we offer at United Recovery Project.
What Is a Psychotherapy for Addiction Program in Florida?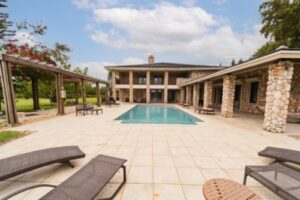 It's valuable to have insight into the "why" of addiction. Sometimes, one of the best ways to understand why addiction occurs or why a person continues to use it is to look at thinking patterns and beliefs. In a psychotherapy program, the goal is to help people eliminate or better control their symptoms of mental health disorders and addiction. This is done through a range of therapies.
What Is a Psychotherapy Treatment Program Going to Do for You?
The value of a psychotherapy program is to create new ways of thinking. The environment, culture, hormonal imbalances, and many other factors change how the brain thinks and processes experiences, emotions, and challenges. During psychotherapy treatment, we can work to correct some of the inaccurate thought processes that occur. It is the belief that these inaccurate thoughts often lead to poor decision-making – such as turning to drugs and alcohol to manage depression.
This type of dual diagnosis treatment can offer a range of benefits, including:
Help a person to recognize poor thinking processes as they are occurring
Creating tools to use to change those negative thoughts around
Eliminate or reduce the risk of making a poor decision
Support a person's ability to build self-confidence
Help to stop the desire to use drugs and alcohol
Learn to better control symptoms of mental health disorders in a healthy manner
How do you deal with stress right now? Are there instances of trauma in your past that impact the way you live now? In this type of therapy program, it becomes possible to recognize these negative thoughts and change them.
When Should You Consider a Psychotherapy Program in Florida?
There are many reasons to use this type of treatment. It is often a key component of drug and alcohol addiction. Therapies such as cognitive-behavioral therapy, for example, are a type of psychotherapy program that helps a person recognize when these thought patterns are occurring and how to change them. This type of therapy can help with addiction and mental health disorders such as depression and anxiety. Most addiction therapy programs will include a component of addiction therapy.
A Psychotherapy Program Is a Part of Overall Treatment
For people battling mental health disorders or addiction, psychotherapy is a part of the treatment program in most situations, including at United Recovery Project. Our goal is to provide a wide range of therapy in the numerous substance abuse treatment programs we offer. This includes our programs such as:
Drug and alcohol detox programs
Residential treatment programs
Partial hospitalization program
Intensive outpatient program
Sober living programs
Alumni programs
Because it is important to understand how to manage addiction and mental health disorders practically, psychotherapy is a valuable part of treatment. Many people learn how to recognize poor thought patterns and avoid the negative behaviors that often stem from them. At the same time, many people also benefit from having access to help for stress and trauma.
Explore Treatment Options at United Recovery Project
Recognizing your need for a psychotherapy program may help you to start on a journey to recovery. At United Recovery Project, we offer the comprehensive care you need in a comfortable, luxury treatment center. If you face addiction or mental health disorders (or both), reach out to our team now at 954.429.5026 to find out how we can help you. Connect with us online, too.