Drug addicts often need professional rehabilitation to recover from drug abuse or addiction, which is a costly investment. Faced with this reality, patients in need of professional help ponder how to get insurance to pay for drug rehab.
Some insurance plans cover drug and alcohol-related incidents, including rehabilitation programs for abuse or addiction, based on the evident medical necessity of a program. If insurance is paying for rehab, they'll also want to know if the patient is willing and able to complete the program.
Expect to be able to show the following:
the requested facility or program can adequately handle and treat respective withdrawal symptoms

the entering patient is mentally and physically fit to withstand the intensity of rehab throughout the duration of the program

the entering patient is willing to enter rehab and is motivated to get and stay sober
In order to prove that rehab is medically necessary and is likely to work, you will need to prove one or some of the following elements involved in the addict's situation:
the addict poses a risk to him/herself or others

the addict has medical conditions that require the intense care provided at an inpatient facility

the addict has previously attempted to get sober at lower level care facilities

the addict is likely facing hospitalization or another serious level of care is the next outcome

the addict is unable to recover in the home environment safely
If you are thinking about asking your insurance company to pay for rehab, be sure to follow the following questions:
Does my insurance cover drug rehab and aftercare?
Before sighing with relief at your plan's coverage, investigate the extent to which it covers treatment programs. Paying for outpatient rehab is cheaper, so it might be more frequently covered. How to get insurance to pay for inpatient rehab is a bigger stretch, as inpatient programs are generally more intensive, longer and more expensive. However, check with your provider to see the extent to which they will cover an inpatient program.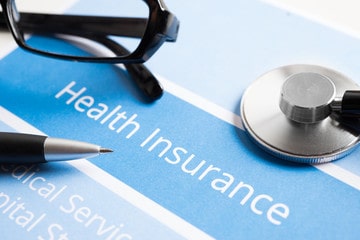 Additionally, your loved one will need counseling and other care post-treatment, so you want to find out if insurance covers this, too.  
How long will insurance pay for rehab?
Gain a thorough understanding of which lengths of programs will be covered. If your loved one is checked in for 30 days, but need 90, will insurance pay for it?
Does my insurance pay for any prescription medications?
Your loved one might need prescriptions during withdrawal or throughout treatment to ease withdrawal symptoms and remedy related mental disorders or disturbances.
What about my copays and deductible?
Find out about all associated and hidden fees that you will be responsible for at the time of medical appointments and therapy sessions.  
You can still go to rehab without insurance
If your insurance company does not pay for drug rehab, you still have options to pay for the treatment you need. If you are employed, drug rehab might be covered by your company's insurance or your employer might be willing to extend a gracious courtesy that allows you to get the help you need. Some rehab programs can accommodate payment plans.
Getting the help you need or getting your loved one the help necessary to recover from drug addiction is critical to you, to the addict and all of society. At United Recovery Project, we understand the straining limitations of financial capacity and insurance coverage. We will work with you or your insurance provider to find a solution that can help pay for the care you need.
Reach out to our team at United Recovery Project to learn more about programs, payment options and which insurance providers we can accept.