Discover Life-Changing Drug and Alcohol Rehabilitation in NEW YORK
Among the hustle and bustle of the big city, bright lights, and beautiful landscapes are many hidden heartbreaks of people in the state of New York trying to become sober after struggling with alcohol and drug abuse. If you're searching for help, you're in the right place and you're not alone. Overdose is the leading cause of death for Americans under the age of 50 and on average, someone dies of an unintentional drug poisoning in New York every 6 hours. Alcohol and drug abuse are a huge problem for many and can often be considered a family disease because it affects more than just the person suffering. No matter what you or your loved one is struggling with, there is hope. Along with hundreds of other rehabilitation centers across the nation, United Recovery Project offers alcohol and drug rehab to help you get a fresh start.

New York Drug and Alcohol Abuse Statistics
Drug and Alcohol Rehab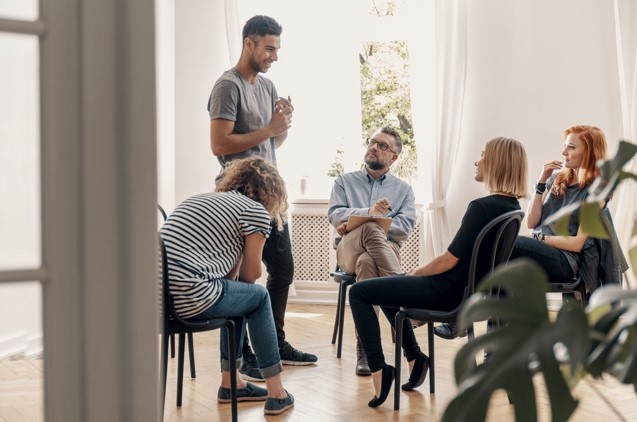 The statistics are staggering, but recovery programs are here to help. If you or a loved one is struggling with alcohol or drug abuse, there are plenty of rehab centers in New York to choose from. Though you may want to stay close to home, consider using your time in rehab as a vacation from familiar triggers and search rehabilitation centers outside of New York, such as United Recovery Project in Hollywood, Florida. One of the top facilities in the nation, United Recovery Project believes in focusing on issues at the root of addiction. We use evidence-based practices to help our clients cope with their symptoms and emotions. Once they check out of our treatment facility, we understand that healing is still taking place, but are confident that our patients have been set up for success. Because such a transformation is taking place with our clients, we offer continuing therapy and treatment to people after they've left our center. We also have an alumni program and will prepare you with the tools you need to recover on your own in every aspect of life. At United Recovery Project, we offer specialized care that may not be available to you in New York. Our drug and alcohol rehabilitation facility helps people from all over the nation find their way to recovery.
United Recovery Project Services
    Drug and Alcohol Detox
    Substance Abuse Treatment
    Partial Day Program
    Sober Living Homes
    Alumni Program
Our substance abuse treatment centers will help you rebuild your life, using your fresh start to create a new life full of value, passion, and purpose. Even though a great amount of change is happening inside of you, we help you stay true to who you are and become the best version of yourself through a customized treatment plan. Because a strong support system has been proven time and time again to be the main defense against relapse, we are here for you every single step of the way.
What United Recovery Project Has to Offer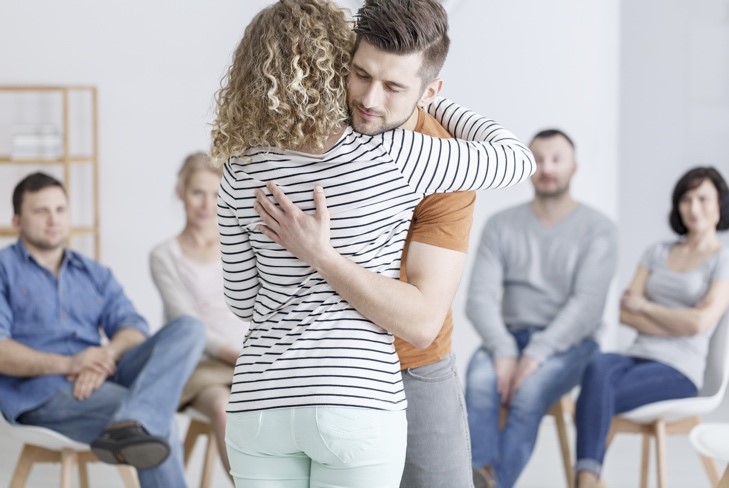 Take an online facility tour of our beautiful rehabilitation center that contains both male and female housing to give you a residential experience-a true home away from home. You'll be surrounded by strong support groups and participate in fun activities such as going out to events and movies. We provide a sober living home as well for those who don't have a sober environment to return to and need to learn how to readjust when they do go back. Our alumni program is available for those who have completed the program and receiving continued support through monthly meetings, events, and clean time celebrations. No matter what your need is or where you're from, we are here for you and want to be your final escape from a life of drug and alcohol abuse and everything that goes along with it.
Do You Live Out of State?
If you don't live in or near Florida, you can still attend our programs and participate in our alcohol and drug rehabilitation. United Recovery Project in Florida accepts all who wish to escape their home environment for a little while and experience a refreshing change of scenery with open arms. Traveling can boost your recovery and protect you from familiar triggers. Our staff can help with arranging your travel details and ensure you arrive at our center safely. You will feel like you're at your home away from home while you're healing. Even when you feel the most lost and alone, you're never truly alone. There is always hope and a reason to keep moving forward. If you, or someone you love, is ready to begin the healing process, contact our wonderful treatment consultants today to get started.

Call us

VISIT US

FOLLOW US