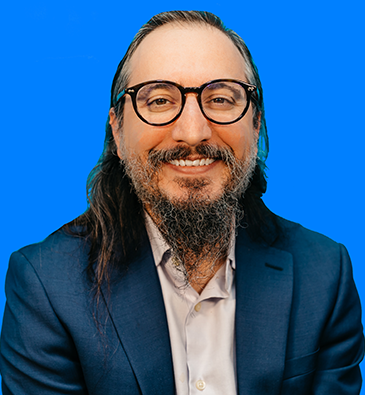 Patrick DeCarlo, LMFT
Clinical Director
Patrick finds great passion in providing therapeutic services through solution-oriented conversations, collaborating with clients to determine the futures they envision for themselves and their families. Patrick believes that therapy works best when therapists seek to understand their clients first and don't simply rush to change them.
Patrick has been trained in hypnotherapeutic techniques that may assist with drug and/or alcohol dependency, smoking cessation, depression, anxiety, and other mental health issues. A child advocate and lead trainer at a domestic violence agency for many years, Patrick served survivors in the movement to end domestic and sexual violence. Patrick has worked with many clients and problem-issues including relationship difficulties, substance abuse, depression, anxiety, trauma, grief and loss, chronic pain, military veterans' issues, traumatic brain injury, HIV/AIDS status, physical and mental disability as well as with clients who have been court-mandated to seek therapeutic services.
Patrick is an LGBTQ-affirming therapist and seeks to understand the diverse lives of his clients through attention to their cultural context. Patrick completed his undergraduate education at the University of Central Florida, where he graduated with a degree in English: Creative Writing in 2007. He graduated with a master's degree in Marriage and Family Therapy from Nova Southeastern University in 2016. Patrick approaches substance abuse treatment through a systemic lens, seeking to gain increased insight into the client's biological, psychological, and social relationships. Patrick views his relationship with clients as a fundamental feature of healing and thereby emphasizes an empathic approach that includes respect, patience, and transparency.
"Psychotherapy is the art of finding the angel of hope in the midst of terror, despair, and madness." -Cloe Madanes